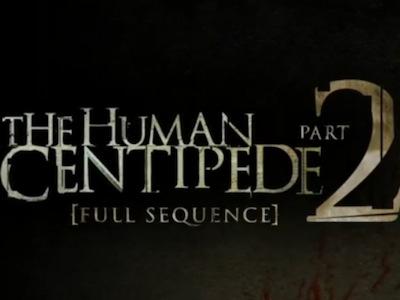 Who knew Australia was more hardcore than Britain and the USA? It seems Tom Six's sequel to his infamous The Human Centipede (
full review here
) is being released uncut and uncensored down under. Those lucky blokes.
Check out the Aussie teaser trailer for THe Human Centipede Full Sequence below. No footage from the film is shown, just more reaction from supposed viewers.




Here's the original teaser with Tom Six.




What do you think? Is this movie going to be all hype or will it actually deliver the gory goodies?
I hope it goes way over the cliff in terms of insanity.
Full Sequence motherfucker!